Car Insurance in Wildomar, Lake Elsinore, Menifee, CA, Winchester, CA and Surrounding Areas
Do You Need Car Insurance? Let's Find out 
Availing car insurance offers several benefits that can protect you financially and provide peace of mind. If you live in Wildomar, Lake Elsinore, Menifee, CA, Winchester, CA, Aguanga, CA, Temecula, Carver Insurance Services, Inc, can fulfil your car insurance requirements.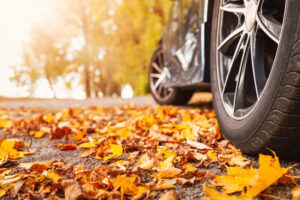 Here are five key benefits of having car insurance: 
Financial Protection: Car insurance provides financial protection in case of accidents, theft, or damage to your vehicle. It covers the costs of repairs or replacement of your car, depending on the policy's terms and conditions. Without insurance, you would have to bear these expenses out of your own pocket, which could be financially burdensome.

 

Liability Coverage: Car insurance typically includes liability coverage, which protects you against legal claims if you cause an accident that results in property damage or bodily injuries to others. It covers the costs of medical bills, legal fees, and property repairs or replacement, up to the policy limits. This coverage ensures that you are protected from potential lawsuits and the associated financial liabilities.

 

Personal Injury Protection: Many car insurance policies include personal injury protection (PIP) or medical payments coverage. This coverage helps pay for your medical expenses, as well as those of your passengers, regardless of who is at fault in an accident. PIP coverage can help cover medical bills, hospital stays, rehabilitation, and even lost wages, providing a safety net for unexpected medical costs.

 

Peace of Mind: Having car insurance gives you peace of mind while driving. Knowing that you are protected financially in case of accidents, theft, or damage to your vehicle can alleviate stress and worry. Whether it's a minor fender bender or a major accident, you can focus on your well-being and recovery, knowing that your insurance will assist you in handling the situation.

 

Additional Coverage Options: Car insurance often offers additional coverage options that you can tailor to your needs. These may include comprehensive coverage, which covers non-accident-related damage such as theft, vandalism, or natural disasters, and collision coverage, which covers the cost of repairing or replacing your vehicle if it's involved in a collision. Additional options may include roadside assistance, rental car reimbursement, and coverage for uninsured or underinsured motorists.

 
It's important to note that specific coverage and benefits may vary depending on the insurance provider and the policy you choose. When selecting car insurance, it's advisable to carefully review the terms and coverage limits to ensure they align with your needs and preferences. Please call us.