Auto Insurance, Car Insurance, Commercial Vehicle Insurance, and RV Insurance in Menifee, CA
Insurance is one of those things that is necessary to protect what we value, but we don't always talk about it, nor do we review things like we should. When you work with our team at Carver Insurance Services, Inc. we are on your side and will work to remind you and your neighbors in Menifee, CA, about the importance of reviewing your auto insurance, RV insurance, commercial vehicle insurance, or other protections. Call us today and have us work for you.
Auto Insurance in Menifee, CA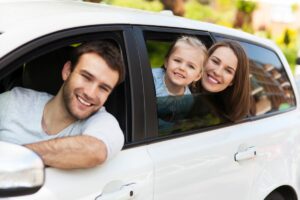 We live in a country that is filled with cars that help us get to work, take us on vacations, and generally allow us to live in our modern society. With all of these vehicles, it is important that they are properly covered with the right auto insurance policy. No matter if you drive a hybrid with great gas mileage or an SUV to haul around the kids, we can help you to protect your vehicles and to help cover financial issues related to bodily injury as well as repair costs.
RV Insurance in Menifee, California
We can provide you with RV insurance to keep your big rig moving down the road. But RV insurance actually covers a number of different recreational vehicles. From the larger Class A, B, and C motorhomes to travel trailers like the conventional trailer as well as fifth-wheel trailers, and even the smaller pop-up or truck campers, RV insurance is a good idea to protect this investment.
RV insurance is similar to car insurance in the kinds of coverages that can be included, such as collision coverage, comprehensive coverage, as well as uninsured or underinsured coverages. Some RV insurance policies also feature an option for a roof replacement for your RV, as well as pest protection should rodents, birds, or other animals decide your RV is a great place to be.
Commercial Vehicle Insurance in Menifee, California
There are work vehicles driving around Menifee, CA, and like your personal vehicle, these should also have commercial vehicle insurance. If you have a small business where a vehicle is a necessity, your personal auto insurance will not extend to business use. Contact Carver Insurance Services, Inc. to have them help with your car insurance, commercial vehicle insurance, RV insurance, or any other protection that you may need.
Early development of the City of Menifee began with Sun City in the early 1960s as the concept of an active retirement community that was envisioned by Del Webb, a major building contractor from Phoenix, Arizona. Sun City is centrally located within the City of Menifee with a mix of residential and commercial activity. On June 3, 2008, the residents of the communities encompassing the City of Menifee voted to incorporate Menifee into Riverside County's 26th city.