Nobody Should Go Hungry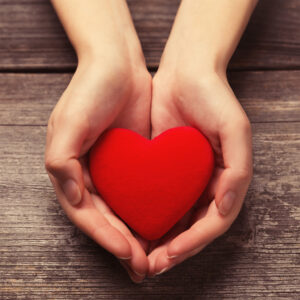 Circle of Care
https://circleofcareministries.org/
For 22 years, Circle of Care has been helping families and individuals with everyday necessities. The generous donations of countless people help Circle of Care to serve over 800 families on a weekly basis with everyday necessities, including groceries. In 2020 alone, they were able to donate over 5 million dollars worth of resources to bring 'sustenance and economic strength to our community.' This also allows the organization to focus on both short-term and long-term support in order to most effectively aid those who are in need.
"Our mission is to help and sustain the members of our community by providing hope and tangible everyday items that are needed to thrive and rise above their current circumstances."
Project Touch
https://projecttouchonline.com/ 
Project Touch was founded in 2003 as a way to help those in our communities who need it the most.
Their programs include the following:
Transitional Housing: Provides over 200 beds to assist single mothers, men, women, seniors, veterans, & the disabled. This also helps 50 children a day, on average, to have a place to rest.
Community Food Program: Local business partner with Project Touch in order to help provide meals to those who are seeking help from not only Project Touch themselves, but with other local non-profit organizations, and churches.
Resource Referral Center: Project touch partners with social services, drug & alcohol rehab programs, mental health services, and homeless prevention programs in order to provide the needed resources to our communities.
"Together our unity conquers homelessness."
Project Angel Food
The Project Angel Food Program was founded in 1989 by five individuals; Marianne Williamson, David Kessler, Ed Rada, Howard Rosenman and Freddie Weber. They were determined to be a program that was able to help nourish countless individuals who were facing life threatening illnesses. Project Angel Food has grown substantially and is able to provide nearly 95,000 meals per month! They have been able to accomplish such amazing strides by having generous donors who are able to fund the heart of what this non-profit is striving to be.
"'Food is Medicine' is our philosophy, and our main goal is to help people become healthy again through proper nutrition. We provide people with the right foods so they can focus on healing and staying healthy."