Mercury Insurance:
Founded in 1962 by Mr. George Joseph, Mercury was based on the ideology that all drivers should have access to affordable premiums – despite their previous driving history. Mr. Joseph had a simple plan for his company. This was to offer the best service possible, at some of the lowest rates possible, in order to provide consumers a sense of being able to put their full trust in Mercury and their authorized agents. This is just one of the few reasons that Mercury was named as one of "America's Most Trustworthy Companies" by Forbes; as well as has been able to consistently maintain an 'A' rating from A.M. Best and from Fitch – two of the industry's leading independent rating agencies.
AM Best Rating: A
---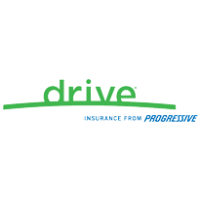 Progressive Insurance:
In 1937, two gentlemen by the names of Joseph Lewis and Jack Green wanted to create an insurance company that could be "consumers' and agents' no. 1 choice and destination for auto and other insurance." Progressive is now the third largest auto insurer in the country. They are also the number one insurer in commercial auto insurance, motorcycle insurance, specialty RV insurance. This has led to servicing over 20 million policies, allowing Progressive to employ nearly 42,000 individuals throughout the United States. The financial strength and security this company has shown since their inception has awarded them an extremely impressive 'A+' rating with AM Best.
AM Best Rating: A+
---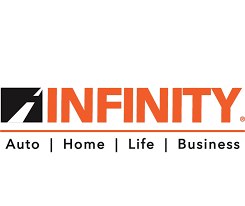 Infinity Insurance:
Infinity first started in 1955 as Dixie Insurance Company originating in Anniston, AL. Even though they started as a small company, they now span over 40 states. They are now merged with Kemper Corporation, which services more than six million policies and are represented by 30,000 licensed agents and brokers. Within the last 65 years Infinity has been able to grow to the second largest provider of non-standard auto insurance in the nation. This allows them to reach some of the broadest exposures in order to cover drivers, no matter what their driving history may be.
AM Best Rating: A
---

Foremost Insurance:
In 1952 Foremost Insurance was founded by Edward J. Frey, Richard E. Riebel, Edward L. Stoddard with the motivation to provide coverage to countless American families who needed affordable mobile/manufactured home insurance. Foremost had also noticed the significance of helping our senior citizens who may be on fixed incomes. Because of this, they introduced discounted rates, guaranteed renewability, and multi-year policies to mobile home owners over the age of 50. This caught the eye of AARP and they officially endorsed Foremost in 1981; knowing that a sense of significance goes into each individual Foremost provides coverage to. In the years since, Foremost has grown to be able to provide coverage for other lines of business such as boats, motorcycles, all-terrain vehicles, condominiums, landlord properties, homeowners, auto, commercial auto, etc. So, no matter what line of business you are looking to insure, Foremost more than likely has a great option at a competitive premium.
AM Best Rating: A
---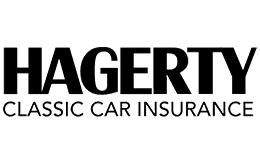 Hagerty Insurance:
Hagerty is the largest insurer of classic vehicles; with over 1.8 million currently covered. With "Hagerty's Guaranteed Value", it is straightforward to see why. "You tell us what your classic is worth and we agree upon that value. In case of a total loss, Hagerty cuts a check for that amount. No games, no hassle. Period." This is unlike other standard insurers that may cover the vehicle at 'Actual Cash Value.' This takes depreciation into the calculation before any payment is issued to the insured; which could lead to a significantly lower payout than what the vehicle is honestly worth, sometimes leaving people unable to replace their classic. So, if you are looking to have your classic insured to value, Hagerty is undoubtedly one of the best options.
AM Best Rating: A
---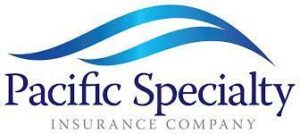 Pacific Specialty Insurance:
The founder of Pacific Specialty Insurance Company & The McGraw Group is Jack McGraw. Being raised in Omaha, Nebraska (an insurance hub), he was destined from a young age to find a career in insurance. He first introduced himself to the industry when he took a job at Central National Insurance, which led to him being in the insurance business for over 70 years; 64 of which were in executive positions. With a grateful heart, Mr. McGraw credits the backbone of the business to his wife, Joan, stating "When I left as president of El Dorado and we decided to start our own general agency, I needed a good partner very quickly. It turned out that partner was my own wife." Their goal was uncomplicated – create a family-owned neighborhood business to balance out major corporations while still being able to offer competitive premiums and great coverage. He, his wife, and their numerous amounts of important staff have been able to accomplish that goal. Pacific Specialty now insures an abundant amount of marks such as, homeowners, dwelling fire, renters, condo/townhouse, mobile homes, earthquake, motorcycle, off-road, boat/personal watercraft, comprehensive personal liability and personal umbrella policies.
"My hope is to continue to have entrepreneurial attitudes lead these smaller companies so that they can develop products and services that are not currently available proving that you don't have to be a large, corporate company to make a difference." -Jack McGraw
AM Best Rating: A-
---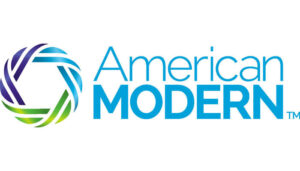 American Modern Insurance:
Licensed in all 50 states, American Modern is broadly seen as the United States' leader in specialty insurance since 1965. They have comprehensive coverage options encompassing manufactured homes, residential property, recreational exposures (ATV, motorcycles, etc.), and even pet health insurance! These wide-ranging protection options have led American Modern to protecting more than 1.7 million policy holders. The company has put a significant emphasis on the community, raising over $500,000 to help further youth education. They have also been a great place of employment, backed by the Cincinnati Enquirer, naming American Modern as a 'Top Workplace.' The award is based on employee surveys which measure employee recognition, career opportunities, work environment, pay and benefits, management effectiveness, and leadership trustworthiness.
AM Best Rating: A+
---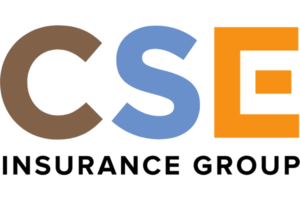 CSE Insurance:
CSE Insurance Group was founded in 1949 as a way to offer fair and impartial insurance rates to the general public. Since their origination, CSE has been able to partner with over 700 agencies throughout 9 states in order to provide competitive rates and well-rounded coverages to those who need them. They offer a unique auto insurance program named SAVE (Savings Advantage by Vehicle) where rates are based on exact annual mileage so insureds are not billed for miles they potentially are not driving. In addition to auto insurance the company currently provides coverage for homeowners insurance, landlord insurance, and umbrella insurance.
AM Best Rating: B+