Boat Insurance in Temecula, Wildomar, Sun City, Menifee, and Nearby Cities
Do you want to buy a boat? Many people are showing interest in boats these days. Boats can be useful for both recreations as well as commercial purposes. But you must keep in mind that after a point in time, due to wear and tear, there might be damage in the boat for which you will have to face huge repair expenses. Moreover, if there is an accident, then you will have to make medical bill payments as well as liability payments. That is why you need to have boat insurance to cover such expenses. We, at Carver Insurance Services, Inc., can be the right solution for you. We are an established and reliable company which has been in this field for more than 15 years now. We can help you with a wide range of insurance programs, starting from home, and business, to even automobile insurance programs. We are known for our great coverage benefits and customer-oriented approach. So, if you belong to areas such as Temecula, Murrieta, Winchester, Wildomar, Sun City, or Menifee, then you can opt for us.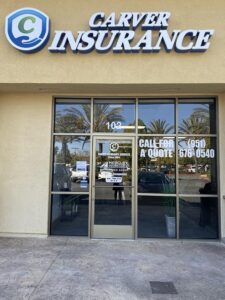 Here, we have put together a few questions to ask a company offering you boat insurance policies. Take a look.
Are you an independent insurance agency?
You should always opt for an independent insurance agency so that you can find a policy that will meet your specific requirements and budget. This is possible for an independent insurance agency because they can provide you with many carrier options. That is why you must always ask for an independent insurance company.
What are your premium rates?
Next, you must ensure that the company you are choosing are within your budget. That is why ask about the premium rates and see if it is within your budget or not. If needed, compare the quotes with others to make a wise choice.
So, if you are planning to choose us, contact us today.