Business Insurance in Lake Elsinore, Murrieta, Temecula, Wildomar, Winchester, and the Surrounding Areas
You've spent years dreaming about starting your business in Lake Elsinore, Murrieta, Temecula, Wildomar, Winchester, or the surrounding areas, and you don't want to have it end prematurely. To prevent that from happening, you need to have the right business insurance in place for your business, and our team at Carver Insurance Services is ready to find you the best coverages for the right prices. No matter if you have work vehicles, plenty of office paperwork, or offer services, we can help you get the right insurance in place to protect your livelihood.
What Business Insurance Does Your Business Need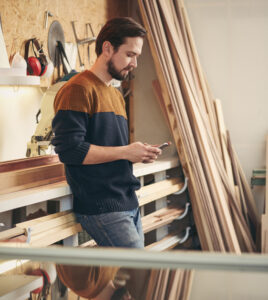 This is the kind of question that we get all the time. The short answer is, "it depends". What it depends on is the kind of business that you are in. Those who paint houses have different insurance needs than someone who sells flowers. Some businesses use vehicles as part of their work, and those vehicles need to have commercial auto insurance on them. If you have employees that you will definitely need workers' compensation insurance. You should also have general liability insurance to protect your business when you are working on others' properties. And this just gets you started.
Those who provide professional services should have special insurance that protects them in case someone comes back and accuses them of providing bad service/information. This is why it is important to sit down with one of our independent agents at Carver Insurance Services so that they can understand what you do and how best to protect your business.
Work With an Independent Agency
When you are looking for the right business insurance, it is important that you work with an insurance agency that is an independent insurance agency. This means that they don't represent just one insurance company, but instead, they work with a number of different insurance companies. By shopping the market of insurance companies we can find you the right coverage for the best price. From protecting all of the expensive equipment that you need to have on your truck to the inventory that you have in the warehouse to the furniture that you need in your office, we can help to protect it all.
Businesses all over Lake Elsinore, Murrieta, Temecula, Wildomar, Winchester, and the surrounding areas have put their trust in Carver Insurance Services to help them protect their businesses and ensure that they and their employees will be protected as well. Contact us today to review your current business insurance and make sure you are fully protected.