Commercial Insurance and Business Insurance in Murrieta, CA
There are a variety of different businesses in Murrieta, CA, that serve the population in many different ways. All of these businesses have something in common: they all need business insurance. When you are starting, running, or managing a business, call our team at Carver Insurance Services, Inc. We have been helping businesses of all kinds get the individualized coverage that they need for nearly 20 years. Call us today to learn more about commercial insurance.
Commercial Insurance in Murrieta, CA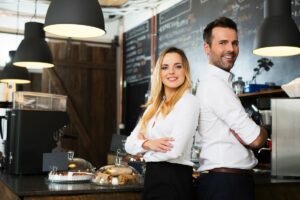 There are many different kinds of commercial insurance policies that are available for businesses, and that's because there are so many different kinds of businesses. But some commercial insurance options aren't well known or are much more specific so that many businesses wouldn't need them. One of these is business life insurance, which is insurance for a business where a key person, often the founder and owner, passes away and without that person the business may fold.
Some businesses are exposed to online cyber threats and if there is a breach of data, that could cost the business a lot of money. Cyber liability insurance is there to help protect the business if such an event actually happens. With the release of sensitive information, including that of customers, the business opens themselves up to a large liability issue, which this insurance is designed to help cover.
Another interesting policy has to do with home-based businesses. Many people erroneously think that if they are working out of their home, they don't need any commercial insurance because their home insurance would protect them. Unfortunately, this is not the case, which is why business insurance is now available to these smaller businesses.
Business Insurance in Murrieta, California
With all of the different kinds of insurance, the best way to ensure that you are getting exactly what you are needing for your business is to work with an independent insurance agency like Carver Insurance Services, Inc. We represent dozens of different insurance companies, which makes finding you the right commercial insurance easy. Don't leave your business open and unprotected from all that could happen to it in Murrieta, CA. Contact us today to do a business insurance review with our team.
Largely residential in character, Murrieta is typically characterized as a bedroom community. Although US Route 395 passed through Murrieta, it was not until Interstate 15 was built in the early 1980s that another boom began to take hold. In 1990, residents began a campaign for city status which resulted in the incorporation of the City of Murrieta on July 1, 1991. By then the population was 24,000, a major increase from 2,200 in 1980.