Commercial Insurance and Business Insurance in Wildomar, CA
Whether you own or manage a business that employs hundreds, or you are just starting your small business in Wildomar, CA, don't forget to include business insurance in your plans. We, at Carver Insurance Services, Inc., have been helping businesses get the right commercial insurance for their needs for nearly 20 years. Contact us today to start working with one of our independent agents for the right commercial insurance for your business.
Business Insurance in Wildomar, CA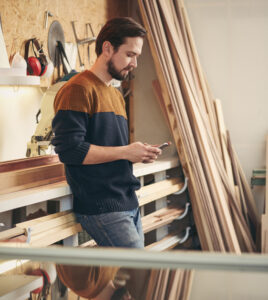 Some people, including some business owners, think that commercial insurance is only for large businesses. They are a small business, what sort of issues could they have? Plenty, as it turns out! For example, bad storms don't care what size your business is. When they roll through, they could cause significant damage to any business. Business insurance will ensure that you don't have to close the business.
Some businesses operate out of the owner's home. While there are no issues with this, don't make the mistake of thinking that your homeowner's insurance will cover the business. If someone sues your business and you work out of your home, you need business insurance to help with this, not a homeowner's insurance policy.
And some businesses don't have a storefront, but still engage in business with people. Having general liability insurance as part of your business insurance will protect you from third parties that might claim you caused them harm, either bodily or property. Don't take chances by leaving yourself unprotected without any commercial insurance.
Commercial Insurance in Wildomar, California
No two businesses are the same, and the insurance coverages that they each need will also not be the same. When you speak with our team at Carver Insurance Services, Inc., we will take the time to understand your business and craft a business insurance plan that addresses the things you need. We will also work to find you the best rates possible for the insurance policies that you need. Any business in Wildomar, CA, will find that getting the right protection won't be expensive either. Contact us today to learn more and schedule a time to review your business insurance needs.
The city was incorporated on July 1, 2008. Collier and Graham made a map of the Wildomar townsite in December 1885, recording it with San Diego County on November 20, 1886. The name Wildomar was derived by combining the names of the new town's founders, Wil for William Collier, do for Donald Graham, and mar for Margaret Collier Graham, wife of Donald Graham and sister of William Collier.