Commercial Vehicle Insurance in Temecula, CA
Protect Your Business Wherever it Goes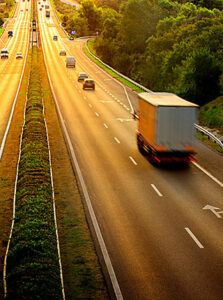 Commercial vehicle insurance in Temecula, CA, could help you protect your business from paying for medical bills, lost wages, and property damages in the event of an accident in a work vehicle. Personal insurance covers a driver outside of work-related trips, but with the help from Carver Insurance Services, you can have protection throughout the workday.
We're an independent insurance company that helps business owners find coverage limits for business vehicles.
The law requires commercial auto insurance for all businesses; without it, you become liable for accident-related expenses and fines. Protect yourself and your employees from legal and financial trouble with our team.
We'll help you review your coverage options to find the one that suits your needs. With over a decade in the industry, we've developed relationships with several insurance carriers and can help you understand your legal requirements.
We're here to provide information, timely communication, and personalized help for all business owners in Temecula, CA, and the surrounding areas. Don't wait to receive support; call us today.
Fleet Auto Insurance in Temecula, CA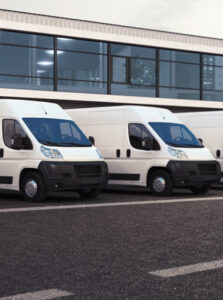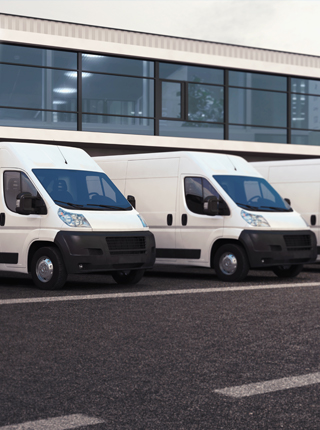 Fleet auto insurance provides several benefits to business owners, such as otherwise unavailable rebates and incentives. Each insurance company determines what a fleet is, but if you have multiple work vehicles, request more information on how you can get the appropriate commercial auto coverage.
Don't pay more than necessary with our team. We'll learn about your company and requirements and help you select your preferred coverage.
Fleet insurance covers multiple vehicles at once and prevents a business owner from losing vehicles for extended amounts of time. This multiple-car coverage benefits businesses and makes the process more affordable while lessening your risk in the event of an accident.
Fleet insurance is right for you if your business provides a service requiring several vehicles, such as a construction company with multiple trucks or a delivery service. Let us help you find coverage that satisfies your requirements and benefits you and your employees.
Commercial Auto Insurance in Temecula, California
Temecula, CA, boasts beautiful weather year-round and is a tourist destination and resort town. It celebrates its wine during several festivals and provides endless activities and entertainment. Over the past few years, many have made the move to Temecula, and more continue to do so.
If your business needs commercial vehicle insurance in Temecula, CA, contact Carver Insurance Services and schedule a consultation today.