Condo Insurance in Temecula, Lake Elsinore, Menifee, Wildomar, Aguanga and Surrounding Areas
5 advantages of availing condo insurance 
Availing condo insurance, also known as condominium insurance or HO-6 insurance, offers several advantages to condo owners. Carver Insurance Services, Inc. provides condo insurance in Temecula, Lake Elsinore, Menifee, CA, Wildomar, Aguanga, CA, Winchester, CA and surrounding regions.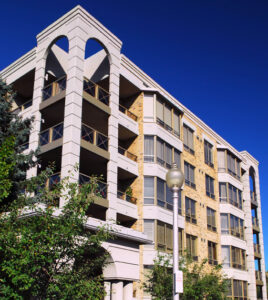 Here are five key advantages: 
Personal Property Coverage: Condo insurance provides coverage for your personal belongings, such as furniture, electronics, clothing, and other possessions. In the event of theft, fire, or other covered perils, your insurance policy will help you replace or repair the items, reducing financial losses.

 

Liability Protection: Condo insurance includes liability coverage, which protects you if someone is injured on your property or if you accidentally cause damage to someone else's property. This coverage can help cover legal expenses and any settlement costs, providing you with peace of mind and financial protection.

 

Loss Assessment Coverage: In a condominium complex, there are shared areas and structures that are collectively owned by the condo association and all the unit owners. If there is damage to these shared areas and the condo association's insurance is insufficient, the association may levy an assessment on all the unit owners to cover the remaining costs. Condo insurance can provide loss assessment coverage, helping you pay your share of the assessment.

 

Additional Living Expenses (ALE) Coverage: If your condo becomes uninhabitable due to a covered loss, such as a fire or flood, ALE coverage can help pay for temporary living expenses, such as hotel bills and meals, until your condo is repaired or you find a new place to live.

 

Medical Payments Coverage: Condo insurance often includes medical payments coverage, which pays for medical expenses if a guest is injured in your condo, regardless of who was at fault. This coverage can help prevent lawsuits and cover minor medical expenses, such as doctor visits or first aid.

 
Remember that the specifics of condo insurance policies can vary, so it's essential to review the coverage options and limits carefully to ensure they align with your needs and the value of your possessions. It's a good idea to consult with an insurance professional to customize a policy that suits your situation best. Please call us without any hesitation.