Home Insurance, Car Insurance, and Commercial Insurance in Menifee, CA
Personal and Commercial Insurance for Menifee Residents and Businesses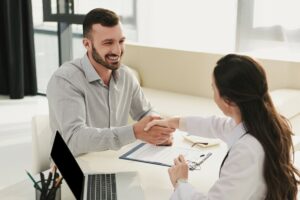 Carver Insurance Services is a trusted provider of many insurance products for families and entrepreneurs in Menifee, CA. Diana Carver founded Carver Insurance Services over 17 years ago to provide families with a higher standard of service. Nearly two decades later, we want everyone in our community to be aware of the affordable and quality homeowners insurance, car insurance, and commercial insurance policies available to them.
Don't leave yourself, your family, or your business without insurance protection. Let the experienced team at Carver Insurance Services create a small business insurance policy that fits your business model and your budget or a homeowners/rental insurance policy that provides all of the coverage you need. We take the time to get to know the people within the communities we serve in Menifee, Murrieta, Temecula, and the surrounding areas so we can personalize each customer's quote to their specific priorities.
Business Insurance and Commercial Vehicle Insurance in Menifee, CA
Are you a shop owner or proprietor of any commercial property in Menifee, CA? Your livelihood depends on your ability to restore your revenue stream and the integrity of your property in the event of vandalism, inclement weather, or other causes of damage. For small, medium, and large businesses, commercial insurance needs can vary greatly. It can be a challenge to find the best policy at the best pricing on your own. With the help of an independent agency, you are not limited to getting quotes from a single provider. This allows you to "shop around" and get the best deals available.
Homeowners Insurance in Menifee, CA
From condominium insurance to renters insurance, homeowners insurance to umbrella policies, our team is here to help you navigate the various types and options for home insurance in Menifee. A comprehensive set of insurance policies gives you the best chance of emerging with hope for the future.
Auto Insurance and RV Insurance in Menifee, California
Like many communities, residents throughout Menifee, CA, require a vehicle for daily life and/or running a business. Car insurance is more than a legal necessity if you want your vehicle to be on the road in California. It can also be a lifeline if you suffer an injury due to a motor vehicle accident or face liability for someone else's injury. Carver Insurance Services can help you find personal and commercial vehicle insurance designed with California's businesses and motorists in mind.
Life Insurance and Term Life Insurance in Menifee, California
Whether you are in Menifee, CA, to raise a family, run a business, or enjoy the scenic surroundings and attractions, you owe it to the people who care about you to plan for end-of-life expenses and provide for the people you care about. Ask about life insurance options and find out how affordable a policy can be.
Menifee, CA, began as a mining town and is today a growing community. Many businesses maintain a presence here. It hosts many parks, including an extreme bike park. It's no surprise that businesses and residents alike love life in Menifee, CA.
Contact us today to speak with a Carver Insurance Services representative about house insurance, condo insurance, renters insurance, auto insurance, business insurance, or any of our other quality insurance products.