Home Insurance in Lake Elsinore, Murrieta, Temecula, Wildomar, Winchester, and the Surrounding Areas
It doesn't matter if you have a small bungalow or a large McMansion in Lake Elsinore, Murrieta, Temecula, Wildomar, Winchester, or the surrounding areas, you need to protect your home with the right home insurance. Our team at Carver Insurance Services is ready to help get you the right home insurance that will cover everything without breaking the bank. In most cases, home insurance is required if you have a mortgage, but even if you didn't have a mortgage it would be smart to have home insurance. Contact us today for a check on your home insurance.
What Does Home Insurance Protect?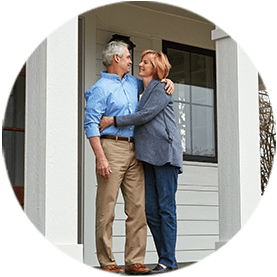 Home insurance usually covers four areas of incidents: interior damage, exterior damage, loss or damage of personal assets/belongings, as well as injury that occurs while on the property. There are many different incidents that could fall under one or several of these areas, including a fire, a tree that falls on your home, burglary, a baseball through the window, and countless other events. Most people don't have the amounts of money required to repair large damages to their homes, and that's why home insurance is there, to help cover these large costs.
This can extend to other people that injure themselves on your property as well. Someone might trip and fall, injuring their arms or legs and requiring some medical attention. Your home insurance can help cover these medical treatments. And just as important to understand is what home insurance does not cover, which includes floods and earthquakes. Fortunately, there are separate insurances to cover these events if you desire.
What If I Don't Own a Home?
There are a number of people who don't own a home, but who need to have insurance on their belongings nonetheless. Instead of a traditional home insurance policy, you will have what is commonly referred to as renters insurance. This is designed to protect your belongings in your apartment, the same as home insurance does for the homeowner and their belongings.
Those who are in condominiums are in the same predicament where they need to protect their belongings. There is insurance on the condo building, but that only covers the common areas of the building and the building itself. Your personal belongings still need to be protected, and the only way to do that is to have your own insurance policy to protect your own stuff. No matter what you call home in Lake Elsinore, Murrieta, Temecula, Wildomar, Winchester, or the surrounding areas, our team at Carver Insurance Services can get you and your belongings protected.