Life Insurance in Lake Elsinore, Murrieta, Temecula, Wildomar, Winchester, and Surrounding Areas
We do not have to tell you about the importance of a life insurance policy whether you want to take it to safeguard your family in case anything happens to you or you want to use it as an investment option, having a life insurance policy has become the necessity of today's life. At Carver Insurance Services, Inc. We have various types of policies, be it for houses, vehicles, businesses, or even life. Our agents are highly experienced and knowledgeable, and they make sure that the people of Lake Elsinore, Murrieta, Temecula, Wildomar, and Winchester, CA get the right amount of coverage options for the amount premium paid by them. People opt for us as we follow a fast and ways application system and also provide lifetime customer support along with a money-back guarantee.
Below we have mentioned 2 common types of life insurance policies available to us. Take a look.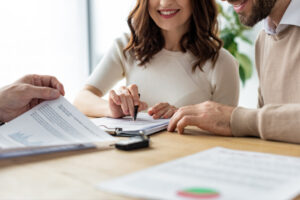 This is one of the most simple and easiest types of life insurance. Not only are the terms and conditions easy to understand but this option offers a level premium which is a defined benefit upon the death of the insured. This policy comes in different lengths of time depending on which the premium amount is usually fixed and the amount of coverage that you will get back can also be determined depending time period of your policy.
just like the above option, this policy two provides financial benefit at the time when the insured passes away, but additionally, this option also provides for various other advantageous features. This option also doubles as a saving option as this cash value can be accessed later in life through a withdrawal or alone.
So, if you have any other queries regarding life insurance and the various options available, you can get in touch with our independent agents act nine five 1676-0540.