Life Insurance, Term Life Insurance, Whole Life Insurance in Lake Elsinore, CA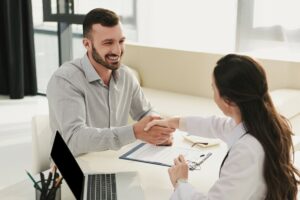 Do you have life insurance in place to protect your Lake Elsinore family? This is an important piece of your insurance puzzle and our team at Carver Insurance Services can help answer your questions and get you the right life insurance policy for your needs. While no one likes to think about their own mortality, having life insurance means that you are taking care of the rest of your family should you pass away. Don't put off this important protection, call us today.
Term Life Insurance in Lake Elsinore
Term life insurance is a temporary insurance product that provides protection for a set period of time. Usually, these time periods are between five years and 30 years long, and when the time period ends the policy is over and no payouts will happen if the insured is still living. These life insurance policies are straightforward because you know how long they will be good for and you know what your monthly premiums will be for the life of the policy. We can help you determine how much coverage you need for your circumstances and can help you find the right length of time for your life insurance.
Whole Life Insurance in Lake Elsinore
Whole life insurance is also referred to as permanent life insurance because as long as you pay the premiums, the insurance remains in force. These insurance policies also often have a level premium to them, but they also have a savings portion as part of the policy. This forced savings portion is something that you can withdraw later in life, or take a loan out against. Because each whole life insurance option can be different, we can help explain how these loans or withdrawals affect the final payout when the insured passes away, as well as other questions you may have. Don't leave your family in Lake Elsinore, CA, unprotected from losing your income. The team at Carver Insurance Services can help to get you the right life insurance for your needs. Contact us today to learn more.
Originally, Elsinore was in San Diego County, but the city became part of Riverside County upon its creation in 1893. It was named Elsinore after the Danish city in Shakespeare's "Hamlet", which is now its sister city (Helsingør). Another source maintains Elsinore is a corruption of "el señor", Spanish for "the gentleman" because the city site had been owned by a don. From the beginning, the mineral springs near the lake attracted visitors seeking therapeutic treatments.