Life Insurance, Term Life Insurance, Whole Life Insurance in Murrieta, CA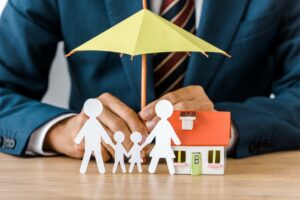 If you were to pass away in Murrieta, CA, what would your family do to replace your income? One common answer to this question is to have a life insurance policy from Carver Insurance Services. Life insurance provides money for the survivors of death that can be invested to provide an income that helps to handle life's expenses. Or this money could be used to pay off loans and dramatically lower ongoing living expenses. No matter what you do, having the right life insurance in place can provide peace of mind. Contact us today to learn more.
Term Life Insurance in Murrieta
One of the easiest and straightforward options to get life insurance is to opt for a term life insurance policy. Term life insurance only lasts for a specific term, often between 10 and 30 years, and provides a specific amount of money should the insured pass away during the term of the life insurance policy. This kind of life insurance provides a steady figure for a monthly premium and only provides coverage for a specific term and only provides a specific amount of money. The amount of coverage you need can be discussed with our independent insurance team, and we can shop the market to find you the right coverage.
Whole Life Insurance in Murrieta
The other option for life insurance is to go with a whole life insurance policy, which offers insurance for the rest of your life. Not only does this policy last for as long as you are alive, but these often also feature a savings component to the insurance policy which you can access later on in life for a number of reasons. Most whole life insurance policies feature a steady premium that doesn't change which is like term insurance, but whole life insurance doesn't end until you die. No matter which life insurance option you end up going with, you can feel good that you are providing protection for your Murrieta, CA, family from a financial perspective. Don't wait to contact Carver Insurance Services to get your life insurance, as the younger you get your life insurance the cheaper it will be. Contact us today to learn more.
For most of its history, Murrieta was not heavily populated. In 1884, the Temecula Land and Water Company purchased about 14,500 acres from Juan Murrieta and mapped a townsite along the California Southern Railroad. By 1890, some 800 people lived in Murrieta. Today much of the site (about 50 acres) is home to a Bible college and conference center, owned by Calvary Chapel Costa Mesa, which has invested millions of dollars into restoring and rebuilding the old resort rooms.