Life Insurance, Term Life Insurance, Whole Life Insurance in Wildomar, CA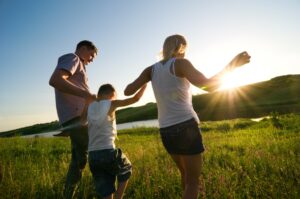 There are a number of important reasons why you should get life insurance if you live in Wildomar, CA. We understand that you may not understand just how life insurance works, and our team at Carver Insurance Services will take the time to explain all of the details to you so that you understand what it is that you are buying. Life insurance is a way to protect your family when you die, and we can help with figuring out how much coverage you should have as well as how long you want that coverage to remain in place. Contact us today to learn more.
Term Life Insurance in Wildomar
Many people start looking at getting life insurance when they will be having children. They understand that if they wouldn't come home one day, their children still need to be supported. One of the easiest ways to get this done is by getting a term life insurance policy. We are an independent insurance agency which means that we shop the market for you and can get you the term life insurance policy that fits your needs and your budget. And if you just got married, there are joint term life insurance policies that provide for an easy way to have life insurance with a single policy. The first person to pass triggers the policy to pay out to the surviving spouse. We can help you get your term life insurance in place before tragedy strikes.
Whole Life Insurance in Wildomar
Another option for life insurance that many have found useful is a whole life insurance policy. Where a term life insurance policy only lasts for as long as the term states, a whole life insurance plan will last for the lifetime of the insured person. This is a great option to provide peace of mind because we don't know what to expect from the future and it is better to be prepared than unprepared. Our team at Carver Insurance Services can work with you to determine which kind of life insurance is best for your needs and will find you the right policy at the right price. Call us today to get started on protecting your family from the loss of income should you pass.
In 1886 a new school was built, along with a post office and railroad depot. By 1887, Wildomar could boast a large hotel, livery stable, blacksmith shop, numerous stores, a lumber yard, and a park. By the start of the 20th century, Wildomar even had its own newspaper, The Transcript. The railroad, however, continued to be plagued by washouts and within a few years, the rail connection south from Temecula to San Diego was abandoned. The citizens of Wildomar and Sedco Hills voted on February 5, 2008, to incorporate. Wildomar became the 25th city in Riverside County on July 1, 2008.