Small Business Insurance and Commercial Insurance in Temecula, CA
Imagine that you open up your small restaurant in Temecula, CA, and in the first day someone slips or trips and injures themselves. That is bad enough, but then they sue your business for the medical bills as well as pain and suffering. Without small business insurance in place with Carver Insurance Services, Inc. you would likely be bankrupt and your restaurant would be closed for good after only being open for a day. Don't let this scenario happen to you by calling us today and talking about the right commercial insurance options for your small business.
Commercial Insurance in Temecula, CA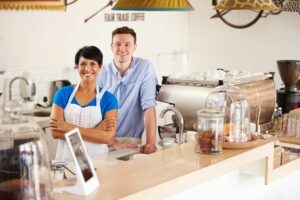 If you have ever experienced an event where your insurance covered the costs associated with the event, then you have first-hand experience with just how important having small business insurance is. But you would be in a minority of people who understand this importance, as evidenced by the number of small businesses that do not have any insurance, or don't have the right kind of insurance.
Part of the reason for this lack of insurance is that business owners don't think that anything bad will happen to them. They figure that others will need insurance, but they are careful enough that they will not need commercial insurance. Also, if anything does happen to their business, they are just small potatoes, and it won't be a big financial burden.
The truth is that a typical slip-and-fall issue that a small business has to deal with can amount to tens of thousands of dollars. This is enough to break a business and cause them to close, but if they had a couple of inexpensive small business insurance policies, the entire cost would be covered by the insurance.
Small Business Insurance in Temecula, California
The cost to have a basic business owners policy, which typically includes general liability insurance, commercial property insurance, as well as business interruption insurance, is quite low, especially when compared to paying out thousands of dollars from your pocket. Don't leave yourself and your business in Temecula open to risks that can easily be mitigated with inexpensive commercial insurance. Contact our team at Carver Insurance Services, Inc. to learn more.
Little is known about the early 1800s because Temecula records were destroyed in the fire that followed the 1906 San Francisco earthquake. A stagecoach line started a local route from Warner Ranch to Colton in 1857 that passed through the Temecula Valley. Within a year, the Butterfield Overland Mail stagecoach line, with a route between St. Louis, Missouri, and San Francisco, stopped at Temecula's Magee Store. At the turn of the 20th century, Temecula became an important shipping point for grain and cattle.