Term Life Insurance in Lake Elsinore, Murrieta, Temecula, Winchester, and Nearby Cities
While most of insurance policies are taken for oneself like a homeowners insurance policy, and vehicle insurance policy insurance the only Policy that one takes to safeguard his family from any threat is a life insurance policy. At Carver Insurance Services, Inc., we provide both whole as well as term life insurance policies. Being a family-owned and operated insurance agency, we believe in providing personal one-on-one experience and localized service to all our customers. It is because of this reason and the commitment and dedication shown by our agents in explaining the various jargons to our clients that we have been slowly able to increase our client base in the regions of Lake Elsinore, Murrieta, Temecula, Wildomar, Winchester, CA.
Below we have mentioned 3 benefits of taking a term life insurance plan. Take a look.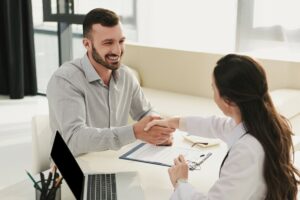 Affordable premiums
One of the primary benefits of a term life insurance plan is one gets a high-value life cover by paying an affordable amount which can either be paid monthly half yearly or yearly. The earlier you purchase a term life insurance the lower the premium you have to pay.
Easy to understand
While most insurance policies have terms that the common man does not understand, term insurance policy is one of the simplest forms of life insurance that are quite easy to understand. This is not a confusing option as it does not have an investment component added to it, you pay the premium and you insure your life for a fixed duration.
Tax benefits
One can easily get tax benefits on the premiums paid for term life insurance. Depending on the state law or the law of the land, the death benefit is also exempted from taxes under most of the income tax acts.
So, if you are planning to purchase term life insurance, you can get in touch with our agents at 951-677-9600.