Term Life Insurance in Temecula, Wildomar, Aguanga, CA, Lake Elsinore, Winchester, CA, Murrieta
Term Life Insurance Policies: 4 Things to Consider
When availing term life insurance, there are several important factors to consider. Here are four key things you should keep in mind: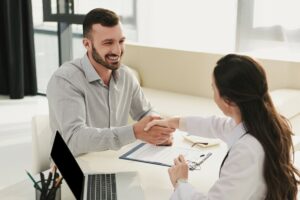 Coverage Amount: Determine the appropriate coverage amount based on your needs. Consider factors such as your financial obligations, future expenses (e.g., mortgage, education costs), and the income required to support your family in your absence. Select a coverage amount that adequately protects your loved ones. Carver Insurance Services, Inc. provides term life insurance in Temecula, Wildomar, Aguanga, CA, Lake Elsinore, Winchester, CA, Murrieta.

 

Policy Duration: Choose the term length carefully. Term life insurance provides coverage for a specific period, such as 10, 20, or 30 years. Consider your financial goals and the length of time your dependents will rely on your income. Ensure that the policy duration aligns with your intended coverage needs.

 

Premiums and Affordability: Evaluate the premium amount and ensure it fits within your budget. Premiums for term life insurance are typically lower than other types of life insurance, but they can increase with age. Compare quotes from different insurance providers to find a balance between affordability and the coverage you require.

 
Policy Features and Riders: Understand the additional features and riders available with the term life insurance policy. Riders are optional add-ons that offer extra benefits, such as accelerated death benefits, critical illness coverage, or disability income protection. Assess whether any of these riders are relevant to your circumstances and consider adding them to enhance your policy's coverage.

 
Remember to thoroughly review the policy contract, terms, and conditions before finalizing your decision. It's also beneficial to consult with a financial advisor or insurance professional to ensure you make an informed choice that aligns with your specific needs and circumstances. Without any hesitation, please call us. You can also drop us an email.