Auto Insurance in and around Menifee, CA, Lake Elsinore, Wildomar, CA and Surrounding Areas
5 benefits of a good auto insurance policy
A good auto insurance policy offers several benefits that help protect you, your vehicle, and your financial well-being in the event of an accident or other unexpected events. Carver Insurance Services, Inc. offers auto insurance in and around Menifee, CA, Lake Elsinore, Wildomar, Winchester, CA, Temecula, Aguanga, CA.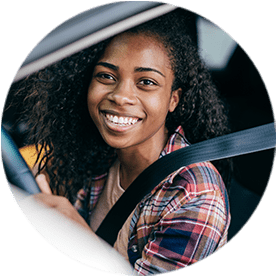 Here are five key benefits of having a good auto insurance policy: 
Financial Protection:

 
Auto insurance provides financial protection in the event of an accident. It covers the cost of repairing or replacing your vehicle if it's damaged in a collision, as well as the cost of repairing or replacing other vehicles and property that you might damage. This protection can be especially valuable in cases of severe accidents, where repair or replacement costs can be substantial. 
2. Liability Coverage: 
Auto insurance typically includes liability coverage, which is essential for protecting your assets and finances. This coverage pays for the medical bills, property damage, and legal fees if you're found responsible for injuring someone or damaging their property in an accident. Without liability coverage, you would be personally responsible for these costs. 
3. Medical Coverage: 
Many auto insurance policies offer medical coverage, which can help pay for your medical expenses resulting from an accident. This can include hospital bills, surgery, rehabilitation, and sometimes even lost wages if you're unable to work due to injuries. 
4. Uninsured/Underinsured Motorist Coverage: 
Uninsured and underinsured motorist coverage is essential in case you're involved in an accident with a driver who lacks insurance or doesn't have enough coverage to pay for your damages. This type of coverage ensures that you're protected even when the other party is at fault but cannot cover your expenses. 
5. Peace of Mind: 
Knowing you have a good auto insurance policy can provide peace of mind. It helps you drive with confidence, knowing that you have protection in case of unforeseen circumstances. This peace of mind extends not only to you but also to your family and loved ones who may also be covered under your policy. 
In summary, a good auto insurance policy offers financial protection, liability coverage, medical coverage, protection against uninsured or underinsured drivers, and peace of mind. It is a vital aspect of responsible vehicle ownership and can provide valuable support in challenging times. Without any hesitation, please call us.