Homeowners Insurance in Aguanga, CA
Home Insurance in Aguanga, CA
Carver Insurance Services is here to help homeowners in Aguanga, CA, with customizable and high-quality home insurance policies. If you need insurance coverage you can trust, make us your first choice.
If you are unfamiliar with the distinction between "homeowners" insurance and "house" insurance, consider some subtle but relevant differences. The term homeowners insurance most commonly refers to a policy for the home they are living in and may include both dwelling and contents coverage, liability coverage, and medical payments for injuries that occur on the property. Homeowners insurance is typically used interchangeably with home insurance. Whereas the term house insurance may be used when describing only the coverage for the structure or other structures on the property, known as dwelling coverage.
Landlords can also take out home insurance policies on their rental properties to cover damage to their houses from fires, storms, and other events that could otherwise cost property owners tens or hundreds of thousands of dollars. Condo and apartment renters can also obtain rental insurance to protect their belongings.
Are you looking for an affordable home insurance policy in Aguanga?
Contact us today to request a custom policy quote.
Homeowners Insurance in Aguanga – Coverage Options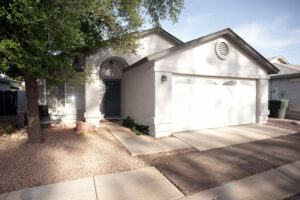 A robust homeowners insurance policy can give you breathing room and a financial cushion if you need to rebuild or hire a fire or water damage mitigation company. In a worst-case scenario, some homeowners insurance coverages can put a roof over your head and support your family if you suffer a covered loss of your home. Policies might also cover other structures on your property.
Homeowners insurance could protect you in other circumstances as well. Your policy might cover you if someone suffers an injury while on your premises.
A typical home insurance policy is not the only type of insurance that might come into play when disaster strikes, and homeowners' policies do have limits. Most policies, for example, do not cover flood damage. Flood insurance is not mandated by the state of California, however, some mortgage lenders may require it if you are in a high-risk flood zone. If your home in Aguanga is in a flood risk zone, you would need a separate flood insurance policy.
It is important to speak with someone that is experienced in working with insurance policies. Independent insurance agencies can help you navigate the different types of homeowner and house insurance policies available. That way you can be confident that you are selected a policy that is not only affordable but also offers the coverage you require.
Affordable Home Insurance in Aguanga, California
Whether you want to add insurance to your first home, a second vacation home, a rental property, a condominium, or any other property, Carver Insurance Services is the best choice for a sound home insurance policy you can count on. We'll get you the coverage you need at a fair price.
Aguanga, CA, is a small town with a history dating back to the overland mail service. Aguanga is located approximately 18 miles east of our Temecula office and 22 miles south-southest of Hemet, CA. Locals and visitors alike enjoy visiting the Ricardo Breceda Gallery and Sculpture Garden or the Elim hot springs. While Aguanga is a unique and charming town, like many communities in California, there are also risks of natural dangers such as brushfires, storms, and earthquakes.
Contact us today to speak with a friendly agent and get the right home or homeowners insurance policy for you.