Rental Insurance in Lake Elsinore, Murrieta, Temecula, Wildomar, Winchester, and the Surrounding Areas
Sure, we all know that homeowners need to have home insurance on their property, but those who rent also need their rental insurance for their home in Lake Elsinore, Murrieta, Temecula, Wildomar, Winchester, and the surrounding areas. Our team at Carver Insurance Services can help to get you the best rental insurance policy for your needs to protect you from fire, theft, or other incidents. Rental insurance isn't to protect the property you are living in, because the property owner handles that, but you want to protect the stuff you have, including furniture, collectibles, outdoor gear, as well as your clothes, dishes, and everything else you own.
Why Have Rental Insurance?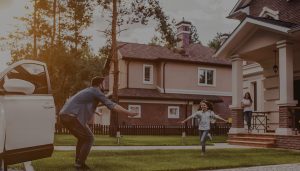 It is often the case that people who rent don't think that they have anything worth protecting with rental insurance. The reality is that they likely have a lot more to protect than they realize. And the cost for rental insurance is very inexpensive, so even if you don't have a lot of possessions right now it is still worth getting the protection because it is so inexpensive.
Don't forget about your neighbors. There is only so much that you can control, and the rest you have to trust that your neighbors in your apartment building won't do something to compromise the building security. It is possible that they might leave a secure door open, or they might buzz in someone that has ill intentions, or they might start a fire in the building. This is what rental insurance is for, to protect against the things that happen out of your control.
What Does Rental Insurance Cover?
Rental insurance covers the obvious such as one's personal possessions. This includes your clothes, furniture, and other items that you own. And they are protected from incidents such as fire, theft, vandalism, and other events. But beyond the possession protection, rental insurance also provides liability protection if someone injures themselves in your rental unit. It can also help pay for legal bills and court judgments should that be an issue.
One other important feature of rental insurance is that it can help with additional living expenses should your primary residence becomes uninhabitable. It will pay for hotel bills, restaurant meals, and even temporary rental units. No matter the size of your rental unit in Lake Elsinore, Murrieta, Temecula, Wildomar, Winchester, and the surrounding areas, be sure you have rental insurance through our team at Carver Insurance Services.