Rental Insurance in Menifee, CA, Temecula, Murrieta, Lake Elsinore, Wildomar, Aguanga, CA and Surrounding Areas
6 Things to Know about Rental Insurance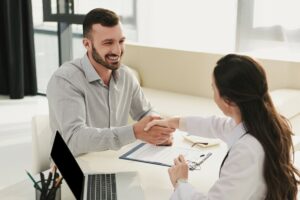 Carver Insurance Services, Inc. provides rental insurance in Menifee, CA, Temecula, Murrieta, Lake Elsinore, Wildomar, Aguanga, CA. Here are a few things to know about the same.
Coverage Types: Rental insurance, also known as renter's insurance or tenant insurance, provides financial protection for tenants renting a property. It typically includes three main types of coverage:
Personal Property Coverage: This protects your belongings from covered perils such as fire, theft, vandalism, or natural disasters. It helps reimburse you for the cost of repairing or replacing damaged or stolen items.
Liability Coverage: This covers your legal responsibility if someone gets injured in your rented property and you are held liable. It helps with legal fees, medical expenses, or settlements resulting from a lawsuit.
Additional Living Expenses: If your rented property becomes uninhabitable due to a covered event, this coverage helps pay for temporary accommodation, meals, and other necessary expenses.
Coverage Limits: Rental insurance policies have limits on how much they will pay out for different types of losses. It's important to review the policy to understand the limits for personal property, liability, and additional living expenses. Ensure the coverage amounts are sufficient to replace your belongings or cover potential liability claims.
Deductibles: Like other insurance policies, rental insurance often has deductibles. A deductible is the amount you're responsible for paying before the insurance coverage kicks in. Higher deductibles usually result in lower premium costs, but it means you'll have to pay more out of pocket in the event of a claim.
Exclusions: Rental insurance policies have certain exclusions and limitations. Common exclusions may include damage caused by floods or earthquakes, intentional acts, or certain types of personal property like high-value jewelry or collectibles. It's essential to understand what is excluded from coverage and consider additional insurance or endorsements if needed.
Premium Costs: The cost of rental insurance varies based on factors such as your location, the amount of coverage you need, deductible chosen, and your claims history. Premiums can be affordable, typically ranging from $15 to $30 per month on average. Bundling your rental insurance with other policies, like auto insurance, may also result in discounts.
Documenting Your Belongings: It's crucial to keep an inventory of your belongings and their estimated value. This documentation will help support your claims in the event of theft, loss, or damage. Taking photos, recording serial numbers, and keeping receipts or appraisals for high-value items can be helpful. Storing this information digitally or in a secure place outside your rented property is advisable.
Remember, these points provide a general overview of rental insurance. It's always recommended to carefully read and understand the terms and conditions of your specific policy, and consult with an insurance professional to address any specific concerns or questions you may have. Without hesitation, give us a call.